Simon and Sandy Dixon
"We love it!" We love the concept, design, and the location. With living bi- coastal, the "lock the door" and drive away worry-free living is absolutely true here at Camellia Oaks. The amenities are top notch and we both enjoy using the gym and swimming pool and we are looking forward to pickle ball as well.
Our grandson, who lives in Tallahassee, visits and enjoys family time in the pool and walking around the community through the gardens. His only question is …"Poppy why didn't you buy the clubhouse? It's awesome!"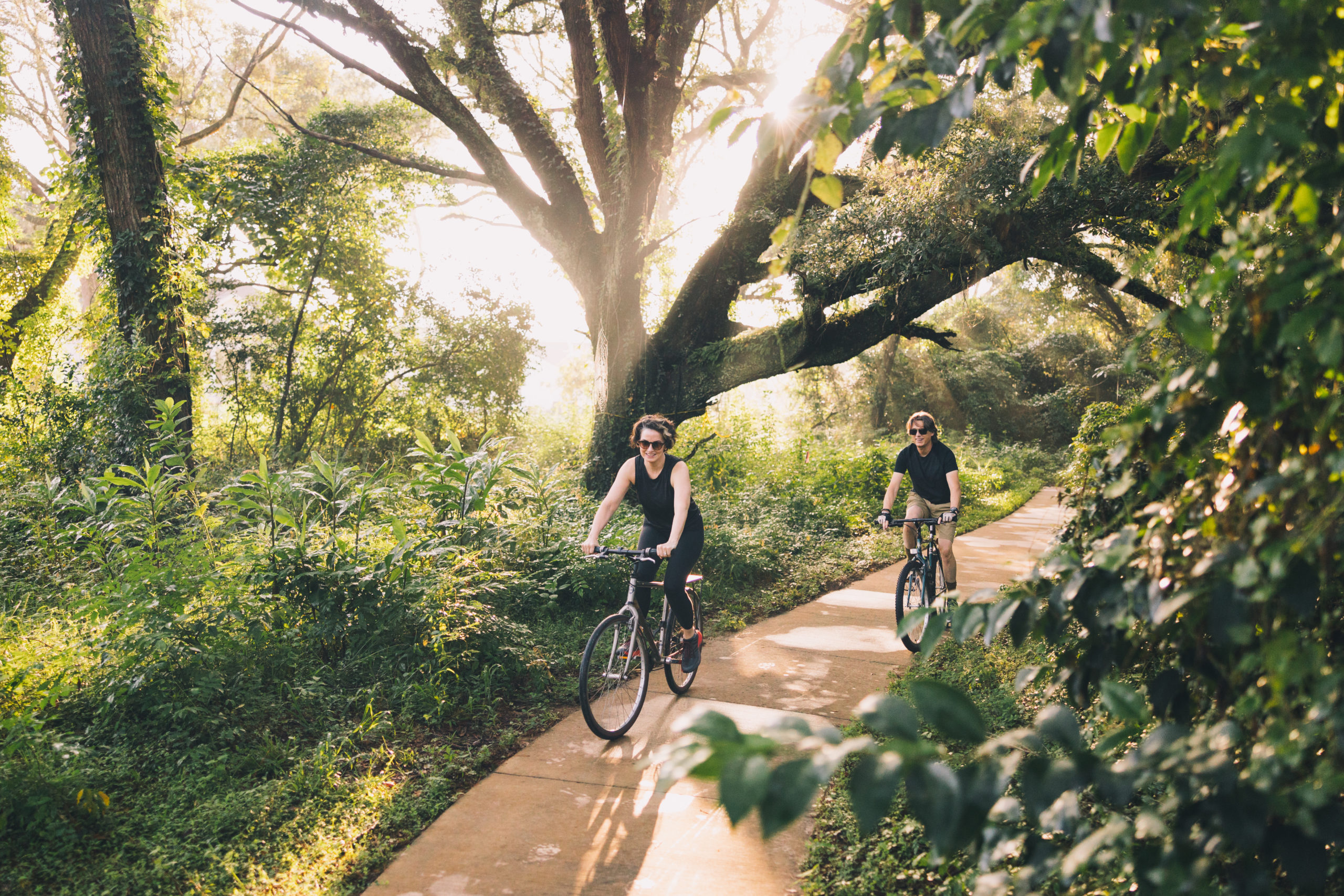 Mike and Marianne Ryan
We have not had a single doubt about our decision to buy a new home in Camellia Oaks. In December 2019 it was time will for us to downsize and move closer to the center of Tallahassee. Before and after touring Camellia Oaks, we looked at many other houses, but none of them had so many of the qualities and annuities we were seeking. We liked the well-designed floor plan with many clever decorative features; the well-maintained yards, walkways, and carefully preserved old Live Oak trees and mature Camellias; finally, the redecorated community center.
We moved in on March 20, 2020. The developer and his staff have been extremely pleasant and helpful. When we needed assistance, they responded immediately. In recent months the developer continued working to fulfill the commitments they made when they sold us our new home. The fitness room and swimming pool have been open for several months, and now the community barbecue grill is available.
They've kept us informed about changes or improvements around the development, and assisted us in getting acquainted with our new neighbors. It was a major life change for us but we are extremely happy with the outcome.
Mike and Linda Russell
My wife and I had been looking to downsize for a while but couldn't really find everything we wanted. Our vision was reduced lawn and pool care, beautiful grounds, nice clubhouse and pool, friendly neighbors, fun activities and a new quality house. Some places had a few of our wishes but no place had them all. And then we saw Camilla Oaks. The rest, as they say, is history. We moved in August 1 and have enjoyed everything. Plus, it's exciting to know there is more to come.
So thanks Jason for the vision. We look forward to the future at Camilla Oaks!
Chip Raker and Rob Veneziani
Living in Camellia Oaks has been a complete pleasure. As new residents from NYC, we were thrilled to find such a well-planned and thought out community. The beautiful oak tree-lined properties with the homes strategically nestled amongst them sold us! The architecture is well designed to provide a true southern living lifestyle.
Having worked in the interior design industry for the last thirty years, Rob immediately noticed the craftsmanship with the interior finishes. The architectural details are excellent and very well executed. From the French doors to the large floor moldings and the beautiful lighting, the interior has a high-end custom look that we did not notice in any other new communities in Tallahassee.
Our experience living in Camellia Oaks has been wonderful. We have enjoyed meeting our new neighbors and using the beautifully designed clubhouse. Daily swims in the gorgeous pool with a beautiful view of Buck Lake are now the norm. The setting could not be more calming.
The Nauman Group has far exceeded in carefully making sure all details in the neighborhood are properly designed. They have met all our expectations and more. We look forward to what is still to come in Camellia Oaks!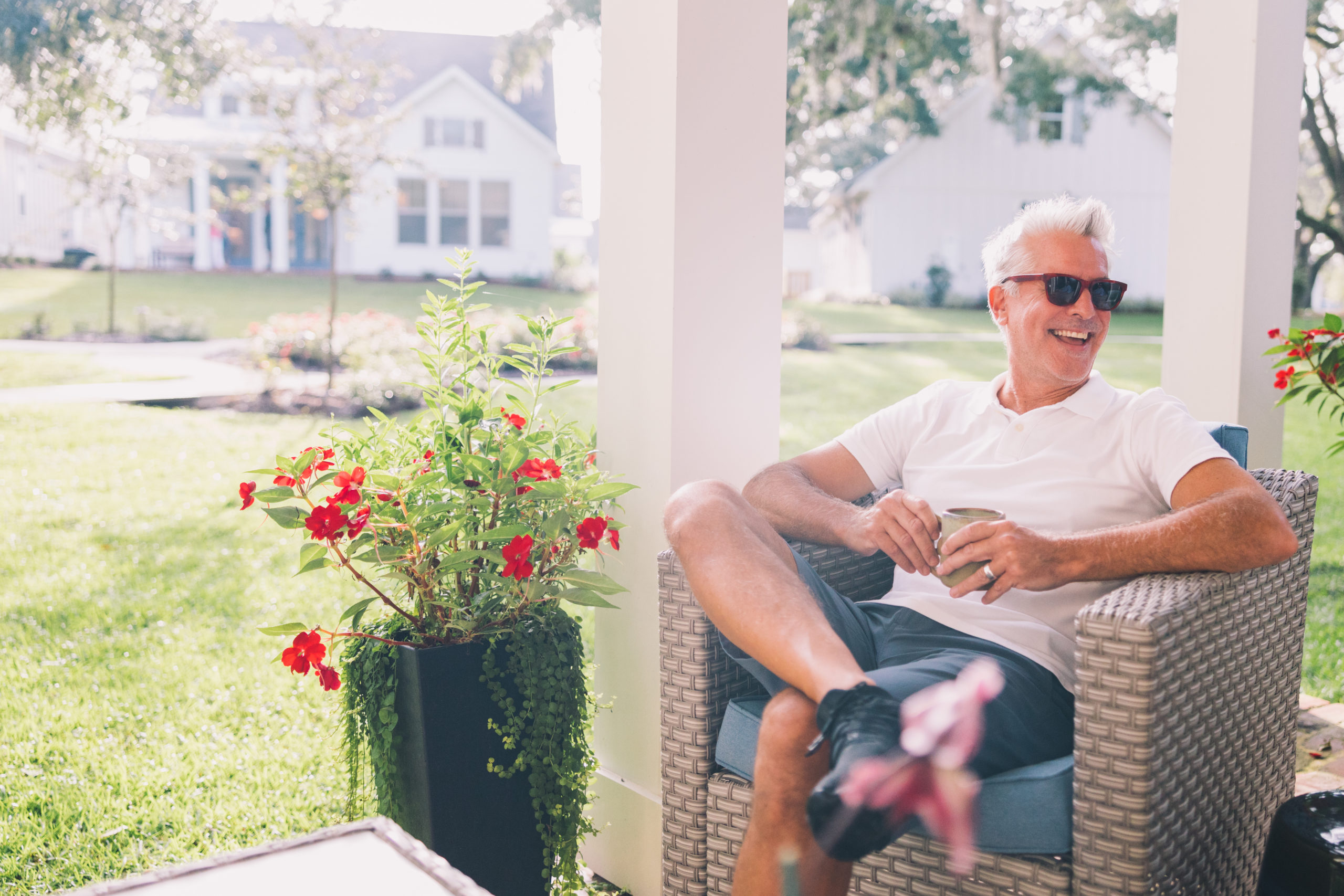 Ann Martin
I moved to Camilla Oaks in May 2020 and it was a great decision. I love my home and being surrounded by a beautiful setting.
Randy and Jennifer Martin
We've been at Camellia Oaks now for 4 months. Moving from a larger home with an acre yard, pool and all the bells and whistles was a little unnerving. We didn't know how we would settle in to this new chapter in our lives. All we can say now is, LIFE IS GOOD! After a few months we have definitely settled in.
We have a beautiful yard with lots of magnificent century oaks to look at and a relaxing pool that WE don't have to maintain! The Clubhouse is one of the great perks in our community! Two fitness rooms, a yoga or Pilates room, sitting areas to hang out in, and an amazing kitchen to use when we host family or friends.
But more than anything, some of the best neighbors you could ever ask for…and we're looking forward to meeting many more! If you're on the fence, make the jump, you won't regret it!